Mobile games are an excellent option to cut sometime during the day, however, having a stable internet connection is not always possible. So, having apps and games which can be used without WiFi or mobile data is always recommended.
Here are my 14 top picks for offline games that you should install on your smartphone or tablet.
#1 Fruit Ninja:
Fruit Ninja should be a word for everyone who played mobile games over the years. The game was launched on the 21st of April in 2010 by Halfbrick Studios. In-game, you will slice all sorts of fruits and sometimes bombs.
Test out how far you can go in the classic mode, set a new high score in the arcade mode, or train your slice skills in the zen mode. Select from a wide variety of swords and Dojo's, which grant different buffs and effects.
When the player misses cutting three fruits, the game will end. Also, hitting a bomb will result in an instant defeat. Fun and adrenaline are guaranteed in Fruit Ninja, especially when the player is close to beating his high score.
Fruit Ninja is a must-have on every phone, as it offers quick and funny games and lots of game modes to choose from. The game also receives regular updates, even after 10 years on the app stores.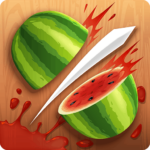 #2 Pocket Mortys:
Pokemon, but with Rick and Morty? Oh yes, my dreams come true. As the title of the game mentions, Pocket Mortys is a parody of the famous Pokemon franchise, but with some additions and changes. In the campaign mode, we play as Rick, to defeat all the council members and the final boss.
On our journey, we can catch all types of different Mortys that we can spot in the original Rick & Morty series. The battling system is very similar to Pokemon's system, but that not a bad thing.
Clearing the campaign will take some time, as we have to level up our Mortys and fight against various other Morty Trainers. Quests are also included in the game. In addition to the offline campaign, the game also features a multiplayer mode, where players can fight each other, catch more Mortys, and travel into different dimensions.
If you are a fan of the Pokemon franchise and the Rick & Morty series, I highly recommend giving this game a shot.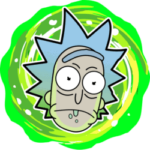 #3 Plants vs. Zombies 1&2:
When we speak of strategy games, we think of Plants vs. Zombies 1&2. Despite that both games are a few years old, they are still one of the best offline strategy games for smartphones. If you loved the first Plants vs. Zombies game, you'd probably enjoy the second title as well, as only a few things have changed.
In-game, we have to defend our lovely home from massive hordes of zombies that want to eat our brains. To protect ourselves, we can plant a wide variety of plants in our garden, which will attack incoming zombies.
Levels get harder to complete every time, so the player has to adapt and build up a proper defense to not get defeated. Every few levels, the environment will change to another location, like Egypt in PvZ 2. New plants can be unlocked by completing levels and moving forward in-game.
Despite the freemium monetization model of Electronic Arts, the game fulfills everything a player could wish in a strategy/tower defense game. Not only the gameplay is well done, but the style and visuals are also fantastic.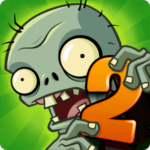 PLANTS VS. ZOMBIES FOR ANDROID
#4 Minecraft Pocket Edition:
Minecraft is one of the most successful games out there, and still receives updates, even after 10 years. With the Minecraft Pocket Edition, the game came on our iOS and Android devices, where we can play the classic, timeless singleplayer, or join servers to play with thousands of other people. The creative mode is also available in-game, so builders can do everything they wish to do.
For a small price of a few dollars, you can create your own kingdom, explore mines, or dungeons, to find diamonds, gold, and more. The sandbox game features controller, and keyboard support, making it even more comfortable to play the game.
When Minecraft's PC version receives a new content update, it only takes a short time until the new content also releases on the mobile version. If you love Minecraft on PC, there is a high chance that you will also like the mobile version. Definitely a must-have for every fan of the franchise.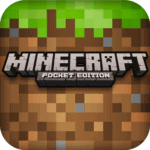 MINECRAFT POCKET EDITION FOR ANDROID
MINECRAFT POCKET EDITION FOR IOS
#5 Crossy Road
It only needs one good idea to become successful. With over 200 million players worldwide, Crossy Road is one of the most popular endless runners for mobile devices. Hipster Whale launched the game on the 20th of November in 2014, and since then, more and more players jumped into the game.
In-game, the player can choose from a massive variety of playable characters, like the classic chicken, or as a kangaroo. The goal of everyone is to cross as many roads as possible to beat the current high score.
The further we get, the game gets more difficult, until the player jumps into a river, or gets hit by a car. Depending on the character we play, the environment will change. For example, when a player selects the kangaroo, he will play in the Australian outback.
Crossy Road features tournaments, special game modes, and daily challenges to the player to make the gameplay a bit more interesting. If you do not already have Crossy Road on your device, you should get it today.
Unfortunately, Crossy Road got shut down on Match 12th in 2020, with its last update "the DuckTales Update" (Version 3.2).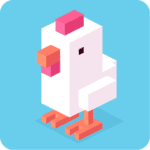 #6 Apple Knight:
If you are a fan of action platformers, Apple Knight will please your needs. With a stunning retro design and excellent gameplay, the game entertains over a million players worldwide. Despite having only about 40 levels, the game is one of the best action platformers out there, which can be played offline.
In each of the 40 levels, we have to fight against hordes of evil wizards, knights, and other creatures. In each world, the player has to defeat a powerful boss, which gets even stronger depending on the game difficulty.
When we set the game's difficulty to "Ultra Hard," we only have one heart and no checkpoints. If you want a real challenge, you should try to clear all levels in "Ultra Hard."
Besides the beautiful visuals, the gameplay is well done. It even allows the player to use ledge hanging, wall climbing, double jumping, and dashing to defeat enemies and move around inside of a level.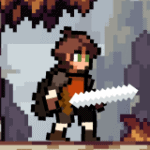 #7 Subway Surfers:
Endless runners are one of the most popular genres for mobile games, and Subway Surfers is the most famous game in this specific genre. Released on the 24th of May in 2012, and now with over 1 billion downloads in the Google Play Store, Kiloo's biggest hit is somewhat special.
In Subway Surfers, it is the players' goal to set new high scores and collect as many coins as possible. The game's goals are similar to Crossy Road, but this game has a much faster pace, so the gameplay gets faster and faster over time.
In-game, the player has to flee from the Inspector and get as far as he can. During a run, he can collect coins and power-ups, which make it easier to reach high scores. Note: You should watch out for incoming trains, as the run will end if you get hit by them.
Overall, Kiloo's game is a real blast. The gameplay is super entertaining and excellent to cut some time in public transportation, or just at home. Besides the gameplay, Subway Surfers is also visually very appealing, thanks to its colorful style and cartoonish look.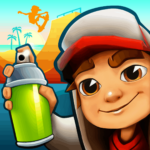 #8 Temple Run 1&2:
Another endless runner who has some years on his back, but the series received some polishing with the second game Temple Run 2. The first game launched back in August 2011, and the gameplay did not change a lot with the second part, which launched on the 16th of January 2013.
In Temple Run, we have to escape from a horde of monsters in a changing environment. Like in other endless runners, the player has to jump over massive holes/rivers and avoid getting caught by the monsters behind him.
Like in Subway Surfers, the gameplay gets faster and faster over time, so we have to concentrate on getting as far as we can. During a run, coins and various power-ups can be picked up, which helps us hit a new high score.
The Temple Run series is definitely one of the best endless runners on the app market. It also receives regular updates from time to time from the development studio. If you do not like the style of Subway Surfers or Crossy Road, maybe you should check out the Temple Run series instead.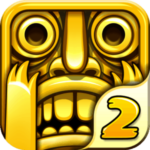 #9 Cut the Rope 1&2:
If you're looking for a puzzle game, Cut the Rope is your game. Meet Om Nom's friends, the Nommies, and hop on the amazing journey through more than 160 levels that will take you through lush forests, busy cities, junkyards, and underground tunnels, all in pursuit of one goal – CANDY!
By using real-life physics, Cut the Rope helps you boost your problem-solving skills while completing tricky levels in a cheerful and relaxing atmosphere. Sometimes you have to think out of the box to get the candy where it should be, making this game suitable for kids and adults.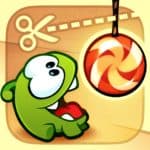 #10 Prizefighters:
Wanna be the greatest boxer of all time? Of course, you will. Fight up the ranks in Career mode and become the greatest champion of all time. Prizefighters is an arcade punching game, in which you play as an upcoming boxer, ready to fight every upcoming opponent.
In upcoming fights, you have to face stronger opponents, which can knock you down very quickly, if you don't dodge their punches. The game features a customization and skill system, enabling the player to enhance his boxer to the max. It is also possible to change his appearance, ring, and even opponents.
The fights are short, but intense, making the game suitable for every arcade fan. After fighting in the amateur league, the player can also compete in the pro league, where fights become even harder.
Besides the fantastic and easy to learn game mechanics, Prizefighters' aesthetics are amazing. The look, music, and sound effects are on point, giving the player the ultimate arcade feeling.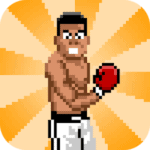 #11 Fallout Shelter:
Besides endless runners, managing games are also super popular. One of the best and most popular managing games on the market is Fallout Shelter. As the Vault-Tec Overseer, it is the players' goal to built a giant vault for his Dwellers underground and defend it from all sorts of creatures.
Select and build a variety of rooms for energy, food, and water production, creating a working system from scratch. Send Dwellers above ground to explore the blasted surface left behind and seek adventure, handy survival loot, or unspeakable death. Find new armor and weapons, gain experience, and earn Caps.
Overall, Fallout Shelter is a fantastic game, offering a massive amount of content and great visuals. The game is optimal to cut time during the day, and when the Vault starts working properly, it gets super addicting.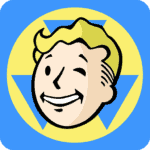 #12 Alto's Odyssey:
If you're searching for an atmospheric and stunning endless runner, Alto's Odyssey is your game. Join Alto and his friends and set off on an endless sandboarding journey to discover the majestic desert's secrets.
Soar above dunes, canyons, to explore temples and other places, in an infinite sidescrolling game. The gameplay of Alto's Odyssey is super simple and easy to understand, but what makes the game so unique is its visuals and aesthetics.
Listen to the relaxing soundtrack while setting new high scores, and mastering the elements. In-game, the entire environment changes, in addition to dynamic lighting and weather effects like sandstorms and shooting stars.
This game is a must-have for everyone who is looking for a visual bombardment. With over 10 million downloads on the Google Play Store, Noodlecake Studios game is a massive success.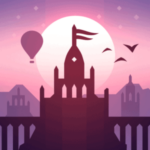 #13 Shadow Fight 2
For those seeking an electrifying blend of RPG and classic fighting, Shadow Fight 2 is the perfect game to immerse yourself in. Dive into the compelling storyline of Shadow, a warrior whose arrogance leads him to a tragic fate, turning him into an insubstantial silhouette thirsting for a chance at redemption.
Engage in combat with a slew of adversaries in the complex and mysterious world of Shadow Fight 2. With intuitive controls and a progressive learning curve, the game allows players to perform astonishing martial arts moves, inspired by cinematic fighting sequences.
However, the core attraction of this game lies not only in its fights but also in its RPG elements. You can collect and upgrade a vast array of weapons and armor to customize Shadow's combat style, taking you on an engaging journey of evolution and discovery. Moreover, the beautifully designed anime-style visuals and atmospheric soundtrack keep players entranced, cultivating a deeply immersive gaming experience.
The transformation of day and night, in conjunction with dynamic weather effects, adds an additional layer of depth, enhancing the game's aesthetic allure. An exemplary fusion of aesthetics and gameplay, Shadow Fight 2 ensures an adrenaline-fueled, visually stunning, and emotionally riveting experience.
With over 100 million downloads on Google Play Store, Nekki's Shadow Fight 2 stands as a monumental success in mobile gaming. Shadow Fight 2, while being an offline game, provides an online-like experience that transcends the limitations of network connectivity, becoming an essential addition to your no-WiFi gaming collection.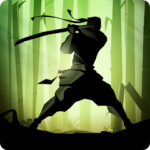 SHADOW FIGHT 2 FOR ANDROID
#14 Badland
The journey into the mysterious and hauntingly beautiful world of "Badland" commences with a sense of wonder, teetering on the precipice of eerie tranquility and thrilling adventure. Launched in April 2013 by Frogmind, this game has since then managed to make a special place for itself in the hearts of mobile gamers.
Badland takes us on an immersive journey through an otherworldly forest that's home to all sorts of intriguing creatures. The protagonist is an endearing, silhouetted blob named Clony, whose simplicity in appearance masks a deep complexity in handling. One key charm of Badland lies in navigating Clony through a myriad of challenges, relying only on the art of timing to fly or drop as you maneuver through a kaleidoscope of obstacles.
The game escalates in intensity as you progress, with the forest revealing its increasingly dangerous and challenging side. But that's not all—while skillfully avoiding sharp blades, crushing boulders, or strategically placed explosives, you'll find power-ups that mutate Clony into bigger or smaller versions, clone it, or even slow down time, thereby adding a new dimension to your strategy.
Badland possesses an aesthetic quality that is both visually stunning and atmospherically compelling. It creates a surreal environment that feels alive, shifting between ethereal morning mists, the warm glow of dusk, and the deep, foreboding darkness of night. Complementing these shifting vistas is an ambient soundscape that further enhances the immersive experience.
Moreover, Badland has a local multiplayer mode which allows you to engage in this captivating experience with friends. With no WiFi required, it can turn any social gathering into a fun-filled gaming event.
Despite being almost a decade old, Badland continues to stand out with its timeless appeal and artistic flair. Its intriguing blend of challenge and charm keeps it on par with other popular games like Temple Run and Subway Surfers. Regular updates from the development team ensure that the game stays fresh and exciting, making it a must-have on any mobile device.
So if you're yearning for an adventure that combines the thrill of survival with the beauty of exploration, all without needing a WiFi connection, it might just be time for you to dive into the intriguing world of Badland.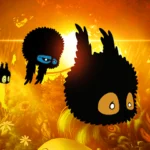 BADLAND FOR ANDROID