If you are a gaming enthusiast, you must have thought at least once about using your gaming beast for everyday use. Gaming laptops are primarily designed to offer a flawless and uninterrupted experience for gaming hours, but can easily be used for daily tasks and activities.
Gaming laptops can be used for everyday use, as these laptops are designed to handle high-level computational procedures and offer maximum performance to the users while gaming or running other applications. Gaming laptops also have high-performance parts, enabling the user to use the PC for any tasks.
Gaming systems are heavier than your traditional lightweight laptops. While manufacturers are trying to bring air-thin laptops to the market, gaming laptops are designed to be heavier in construction to handle the additional burden on the CPU and GPU easily.
However, these can easily be used for everyday tasks, applications activities without any problems. Let's take a look at the attributes that make these multi-faceted gaming laptops perfect for extreme gaming experiences as well as uninterrupted and seamless work activities.
What Is The Difference Between A Gaming Laptop And A Normal One?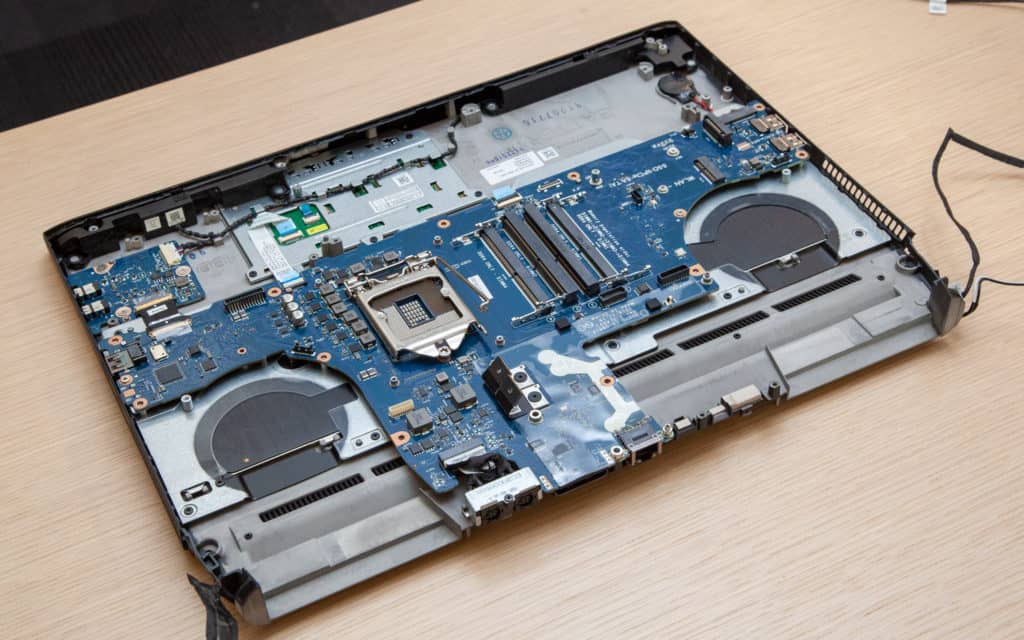 Gaming laptops and regular laptops are quite different in their specs and usages. Most people who don't have a lot of knowledge in the PC/laptop area don't really know the difference between a decent gaming laptop and a regular daily-use laptop. So here are the most significant differences:
More powerful hardware
Increased upgradeability
Faster screen response times
Increased cooling performance
Increased life span
First of all, gaming laptops have more powerful and energy-intensive hardware than regular laptops, as they are designed to run high demanding games and applications. Standard laptops don't have high-end parts usually built-in, as they are only designed to run regular office applications, and maybe a bit more.
To run high-demanding games and applications without issues, gaming laptops come with 8-16GB of RAM, instead of 2-4GB on regular laptops. Also, the RAM can be upgraded in a gaming system, usually up to 32GB.
If you want to know what parts can be upgraded in a gaming laptop, click here to read our article about it.
Gaming systems and standard systems also differ in their overall design, storage capability, screen size and responsiveness, battery life, and more. To make the differences and pros of using a gaming laptop a bit more clear, make sure to read on.
Design Makes A Difference For Everyday Use
The modern-era gaming laptops look like something out of an 80s sci-fi movie with cutting-edge construction, RGB lights, and superior-quality bright LED screens with 2K or 4K compatibility. These attributes are then paired with aircraft-inspired air inlets and outlets, and the entire device looks like a modern version of supercomputers.
The visual appearance and the robust design of these laptops alone are enough to make them compatible with everyday use and work activities for the majority of people. These can be used for gaming and also for other applications without the need for any modifications.
The elegant designs and the modern chic look makes them perfect for any environment, from a classroom to your office meeting. However, if you customize them with custom-printed stickers and pictures from your favorite games, TV shows, or anime, that is a different story.
The manufacturers invest money in offering upgrades and elegant designs for gaming laptops and employ the most durable, heat-resistant, shock-resistant, and electricity-resistant materials for such laptops. A unique combination of magnesium alloy and brushed aluminum is used in the construction to ensure a durable and long-lasting design.
Moreover, the screens and other sensitive components are also secured with customized alloys, such as aluminum-alloys with flexible capabilities. These laptops can take a fall from heights and can also withstand the daily wear and tear of harsh environments, seasons, climates, and old laptop bags.
The Remarkable GPU and CPU Performances
If you have ever wondered about using gaming laptops for everyday use, you should know that these laptops come with some of the best specs in the industry. From CPU to GPU, every single component is designed with extreme care and attention to offer nothing but the best performance to the users.
This powerful combination of CPU and GPU can offer an amazing gaming experience and video editing capabilities, document handling, quick Microsoft Office use, fast rendering services, and other functions.
Whether you are interested in playing your favorite video game or work on your favorite document editor, gaming laptops can handle everything without any problems. You can browse the internet, prepare high-quality presentations filled with 3D graphics, render videos, or complete your programming activities without worrying about overloading the system.
The powerful CPU, combined with excellent memory storage (cache, L1/L2, and RAM), offers the best browsing experience for local files and online files. These memory units are more than capable of handling multiple tasks at the same time without lagging behind. You can download something from the internet, watch your favorite movie in HD quality and edit your documents simultaneously.
What's even better is the memory storage for such units. Even the best laptops in the market can only handle a limited number of upgrades to the RAM capacity and internal storage capacity. This is why you do not have to worry about running our or RAM or internal storage on your gaming laptop as you can always upgrade it and install more units into the slots.
Gaming laptops come with a lot of empty slots for RAM enhancement and internal storage upgrades. A typical laptop only offers four slots for RAM upgrades and only one designated place for an internal storage upgrade. However, you can easily enjoy up to 16 empty slots for RAM units and multiple places for hard disk or SSD installation with gaming laptops.
Do Gaming Laptops Have Good Audio Quality?
This is something of an issue with the majority of everyday use laptops, but not with gaming laptops. You must have noticed a decline in audio quality of a wide array of everyday use laptops after a while. If you play movies or songs at full volume, the factory speakers give up after a while. This is something that will not be a problem for you when using gaming laptops.
Since gamers love to hear the amazing audio tracks for the cinematic moments in the games, gaming laptops come with durable speakers and unparalleled audio quality. You can take advantage of an excellent balance between the different audio modes, bass, treble, and speech quality with these laptops.
These gaming laptops are designed to offer a truly immersive experience to the users, and this is why the majority of gaming laptops even have subwoofers at the chassis. Therefore, if you are picky about the sound quality of your movie or songs, a gaming laptop will never disappoint you. It will offer maximum customization over the audio quality and ensure that the speakers never give up or fade out over the years.
Check out our article "Are Gaming Laptops Worth It?" if you want to know more about the topic.
The Wide Array of Customization Options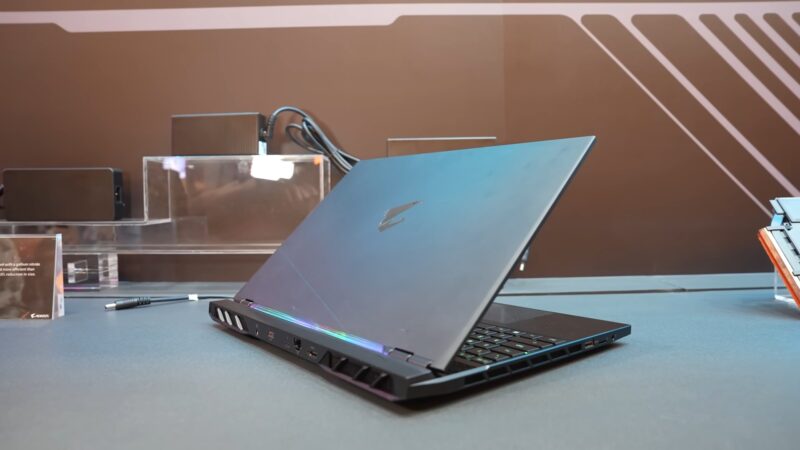 There are times when you do not want to use the factory settings for your laptop and want to customize it according to your unique requirements. These settings and customization options may range from setting the sleep time to adjusting the thumbnail options for files.
All the laptops offer basic customization options. However, gaming laptops take it a step further and offer a whole new world of customization where you can adjust everything from RAM usage to memory allocation for different applications.
You can set the memory usage for background apps, allocate a dedicated set of memory arrays to certain applications, or control the internet usage for different software systems installed on the laptop. Moreover, you can also boost the CPU for maximum performance and easily overclock the RAM units and CPU according to your needs.
These customizations will offer you more control over your laptop, and you will easily take care of all your daily tasks and everyday activities without too many problems.
Are Gaming Laptops Easy to Use?
The common populace often makes the mistake of thinking that gaming laptops are quite hard to use since these offer a lot of customization options to the users. However, that is untrue and inaccurate. Yes, these laptops come with a wide array of customization options. Still, manufacturers devote many resources and workforce to ensuring that these options are intuitive, easy-to-use, and easy-to-manage even for the beginners.
Therefore, most modern-era gaming laptops come with a categorized set of software applications with a unique set of purposes that allow users to customize or handle everything easily. The user interfaces for these software applications are designed to be user-friendly, intuitive, and easy-to-use.
These laptops are also pre-equipped with all the necessary software applications, such as Microsoft Office applications, driver software systems, video editing tools, fast browsers, and audio customization tools. These are all designed to be easily understandable by the layman and are pretty quick at letting the users do what they want.
Do Gaming Laptops Have Good Battery Life?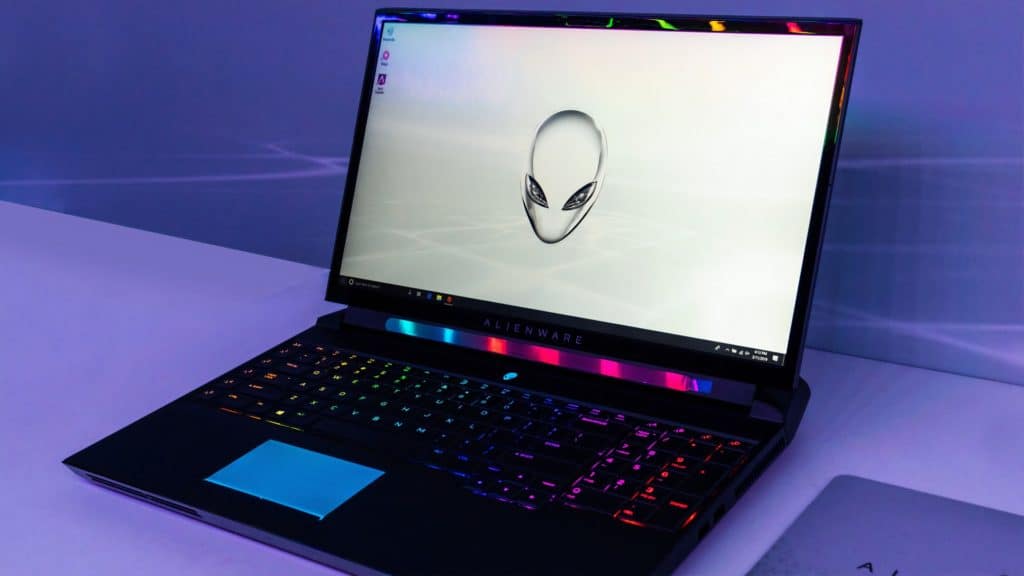 Last but not least, gaming laptops come with an amazing battery life that serves as a plus point for everyday use. These batteries are designed to last for hours with extreme gaming experiences. Therefore, these batteries can easily last more than 5 to 6 hours when you are working on simpler and smaller applications that consume a lesser amount of memory and battery life.
Gaming laptops are equipped with more robust batteries that can handle high temperatures, offer more than 3 to 4 hours for gaming, and last for years to come. If you want to use a gaming laptop for your everyday use, these batteries can easily last more than 5 hours and offer ultimate battery life at your fingertips.
Side Note: Without proper care, batteries drain faster and faster over time. If your battery drains fast, here are a few steps you can take to fix it.
Can A Gaming Laptop Be Used For School?
Gaming laptops can be used for school, like any other regular laptop. The powerful hardware and overall higher specs enable a gaming laptop to do everything a traditional system can do and run high demanding games without significant issues.
Are Gaming Laptops Good For Video Editing?
Gaming laptops can be used for video editing, but standard systems with a strong CPU works as well. For video editing, having many cores in a processor is as important as a powerful GPU. Mid-range gaming setups could struggle in these aspects, while high-end systems should work fine for video editing.
If you want to know more about this topic, check out this post, which discusses the topic in great detail.
FAQs
Does Not Using a PC to Its Full Potential Slowly Kill the Hardware?
Not at all! Gaming laptops are designed to handle high-performance tasks, but using them for less demanding activities does not harm the hardware. It's like driving a sports car at regular speed – it doesn't damage the car.
Can They Handle Heavy Multitasking?
Yes, they can. Gaming laptops are equipped with high-end processors and ample RAM, making them capable of handling multiple applications simultaneously without lagging.
Do Gaming Laptops Offer Good Audio Quality?
Indeed, they do. Gaming laptops often come with high-quality speakers and sound systems, providing an immersive audio experience, whether you're gaming, watching movies, or listening to music.
Are They Easy to Upgrade?
Generally, yes. Many gaming laptops offer the flexibility to upgrade components like RAM and storage, allowing you to keep your machine up-to-date with the latest hardware.
How Durable Are Gaming Laptops?
Gaming laptops are built to last. They are often constructed with high-quality materials to withstand the rigors of gaming and everyday use. However, like any electronic device, they should be handled with care.
Do They Have Good Battery Life?
While gaming laptops are known for their high-performance components, these can consume more power and potentially reduce battery life. However, when used for everyday tasks, gaming laptops can offer comparable battery life to regular laptops.
Can Gaming Laptops Be Used for Creative Work Like Graphic Design and Video
What Is The Bottom Line Here?
To recap, any gaming laptop can offer a smooth, enriched, and ultimate gaming experience and be a perfect choice for everyday use. These are designed to be robust, long-lasting, adaptable, customizable, and fast laptops, and can easily take care of all your CPU and GPU requirements for everyday tasks and chores.
Moreover, these laptops stand out among the rest of the laptops, but in a good way. The aircraft-inspired designs and chic looks will turn heads, and the unparalleled performance and specs will let you take care of your everyday activities without any lags or issues.