Gaming laptops provide enough flexibility for gaming and completing daily tasks, such as office work, browsing the web, and writing. At a time where many schools start to integrate modern technology into their classes, using your gaming laptop for school could save you money from buying a new one. But, can gaming laptops even be used for school?
Gaming laptops are generally faster, more powerful, feature more storage, and are as light as regular laptops, making them excellent for students. The more powerful hardware allows faster video-rendering and a smoother working experience overall.
In most cases, a standard laptop would do the trick for school, but if you want the flexibility and increased performance (+ more storage), choosing a gaming laptop from a reputable brand (Razer, Alienware, Asus, MSI) would be best.
Are Gaming Laptops Good For School?
Gaming laptops seem a bit overpriced, especially some high-end models. However, their beefy hardware enables them to complete heavy tasks with ease, but such high performance comes with a price. I assume most students spend between $500 to $1,000 on their gaming laptop, so are those models good for school?
Gaming laptops are more powerful than standard laptops and offer a better working experience in school. The more powerful hardware can take on heavier tasks and complete them quicker. However, gaming laptop batteries drain faster and generally only last between 2-5 hours.
Overall, gaming laptops work excellent in school because of their good performance, but their energy consumption is a significant part that should not be overlooked. If you want to use your gaming laptop in school, maybe with little gaming between classes, it is recommended to have a spare battery with you.
To squeeze a few more hours of usage, you can change a few system settings, change the power mode, and decrease the screen brightness. If you want to learn how to increase your laptop's battery life, check out this article.
Here is a list of pros and cons you can expect to see if you want to use a gaming laptop for school:
| Pros of Gaming Laptops: | Cons of Gaming Laptops: |
| --- | --- |
| Increased performance due to more powerful hardware | Higher energy consumption |
| More storage space | Larger in size |
| Heavy tasks can be completed quicker | Sometimes heavier |
| Better keyboard switches | More expensive |
| High-quality materials (case & components) | Limited upgradability |
| Good audio quality | – |
Side Note: What you also want to take a look at is the CPU. A good CPU can make a big difference, especially in standard or low budget gaming laptops. You should get at least four, at best, six cores and 12 threads with the CPU, as these core counts provide enough flexibility and power for everyday use and gaming.
That said before you go out and buy a gaming laptop for school, please hold on a second and think. Do you really need this much power on the go, or does a less expensive laptop do the trick? If your answer is yes, you need the power, then you're ready to go. If not, take a look at some regular laptops, and chose one that fits your needs.
A laptop that is powerful enough for gaming and schoolwork is the ROG Zephyrus G15, an ultra-slim laptop with a GeForce GTX 1660 Ti and an AMD Ryzen 7 4800H. Because of the powerful processor, multitasking should not be a problem, even during gaming.
Not only the specs are decent, the entire system only weighs about 2kg with a 15.6" 144Hz IPS display. 2kg of weight is very good for gaming laptops, especially with decent specs. Besides the GTX 1660 Ti, the system is also available with a modern RTX 2060 and a 240Hz display.
Are Gaming Laptops Good For Everyday Use?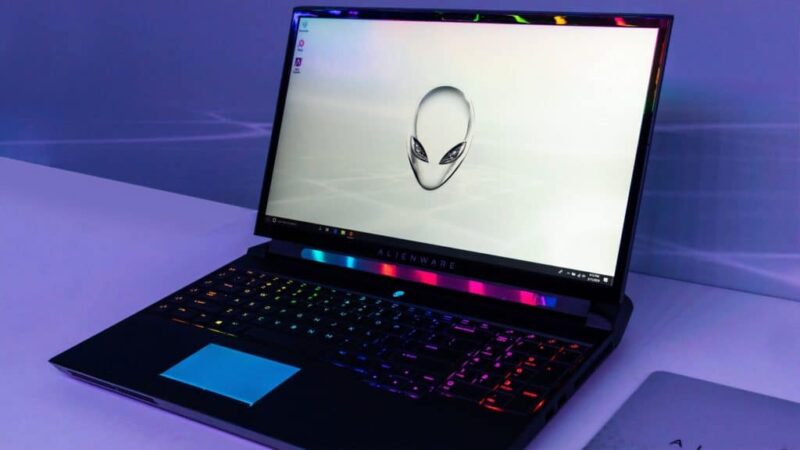 As already mentioned, gaming laptops suffer from their high energy consumption and a few other things, such as limited upgradeability. Over time, the design philosophy of gaming laptops changed a lot, making them more durable, faster, lighter, and more powerful. But, does this make them good for everyday use?
Gaming laptops can be used for everyday use, as gaming systems can complete any tasks a regular laptop can do. Also, they provide enough performance to run modern titles on decent settings and can be used to render more high-quality video footage.
Performance: Gaming laptops are far more powerful compared to standard laptops. Generally, they come with a dedicated graphics card, more RAM (Random-Access-Memory), and a more powerful CPU. Because of the increased performance, gaming systems can be used for gaming and completing daily tasks, such as writing, browsing the web, photo/video editing, and more.
Battery Life: With more potent hardware, more cooling power is required to keep the system stable. Standard notebooks last much longer than gaming models because the hardware requires less energy to run. For instance, an Nvidia GeForce RTX 2060 runs on 175 watts per hour. Most gaming laptop batteries last between 2-5 hours, depending on the system and graphic settings.
Storage:  Standard laptops generally less storage space compared to gaming models. Many standard models come with 250GB to 480GB of SSD storage, gaming models typically with +480GB to fit multiple games. However, storage capacity can be increased by adding an M.2 SSD or replacing the current SSD.
Design: Many people remember gaming laptops as a massive piece of plastic packed with many components. Over time, the design of gaming laptops changed a lot, and they became less thick and lighter. Depending on the model, gaming laptops are even lighter than standard models. Still, the more powerful they are, the larger they become. It is more comfortable an everyday use to have a light and thin laptop, which both standard and gaming models can be.
Durability: If we spend a good chunk of money on a laptop, it should last quite some time before it starts to lose performance. Standart laptops from a reputable brand such as HP or Dell are quite durable, but they start to lose performance after a few years of use. Also, the keyboard begins to feel less stable and unresponsive, which is not easy to fix. Because of the more powerful hardware, gaming laptops have much more headroom before you notice a significant loss in performance. Also, they generally have more durable switches. Good gaming laptops feature mechanical switches, which can last up to +70 million clicks. In comparison, standard rubber dome switches have an estimated lifespan of just 5 million keypresses. Keyboards with the scissor mechanism last a bit longer than membrane keyboards, with an estimated lifespan of 10 to 30 million keypresses.
Audio Quality: If you don't want to wear headsets all the time, you certainly will appreciate good audio speakers. Depending on the model, both standard and gaming laptops can feature excellent audio speakers. Generally, standard laptops tend to have slightly better audio speakers.
Ease of Use:  Gaming and regular laptops may heavily vary in their specifications and design, but both are easy to use. The only real difference comes with their specifications. However, gaming laptops could be more challenging to handle if you dive deep into the Motherboard BIOS or other system settings.
Overall, gaming laptops work like any other laptop you use for everyday tasks. If you want to play games on the system, there is no way around a gaming laptop, but remember that you have to make sacrifices.
Can Gaming Laptops Be Used For Work?
Gaming laptops can be used for school and everyday use, but do they also be used for work? Remember, gaming laptops have a fair amount of disadvantages compared to the advantages they come with.
Gaming laptops can be used for work because they provide enough headroom to quickly complete heavy office tasks without slowdowns or freezes. The more powerful hardware also makes them excellent for high-quality video rendering and photo editing. If portability and longer battery life is a concern, you might want to go for a standard laptop with a robust CPU.
Depending on the kind of work you do, it could be better to settle with a standard laptop. For simple office tasks, such as presentations, Microsoft Word, and Exel, a gaming laptop might be too powerful and not worth the investment.
On the other hand, if your work involves 3D graphic design, animations, rendering, or 3D modeling, gaming laptops can provide the hardware you need to complete such tasks without system slowdowns.
Is it okay to use a gaming laptop for college?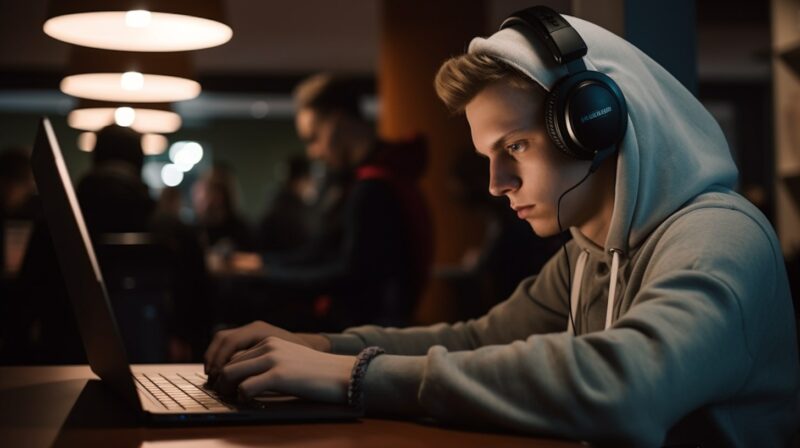 Yes, it's perfectly fine to use a gaming laptop for college. In fact, a gaming laptop could offer several advantages:
Performance: Gaming laptops are designed to handle high-intensity gaming sessions, which often require significant processing power and high-end graphics capabilities. This means that they are more than capable of running software for tasks like programming, 3D modeling, video editing, and other demanding applications you might need for your coursework.
Durability: Gaming laptops are often built to last, with high-quality components and robust cooling systems to manage the heat generated by powerful hardware. This could translate to a longer lifespan compared to a standard laptop.
Versatility: A gaming laptop can handle a variety of tasks beyond just coursework and gaming. You could use it for streaming videos, video conferencing, running virtual machines, and more.
Entertainment: Of course, a gaming laptop would allow you to play games in your free time, which could be a great way to relax and take breaks from studying.
However, there are also some potential drawbacks to consider:
Cost: Gaming laptops can be significantly more expensive than standard laptops due to their high-end components.
Battery Life: Because of the powerful hardware, gaming laptops often have shorter battery life compared to other laptops. This could be an issue if you need to use your laptop on the go or in places where you may not have access to power outlets.
Portability: Gaming laptops tend to be heavier and bulkier than standard laptops, which could make them less convenient to carry around campus.
Overkill: If your coursework mainly involves word processing, web browsing, and other low-intensity tasks, a gaming laptop might be more power than you really need.
Best affordable laptops for gaming and school
| Laptop Model | Processor | Graphics | RAM | Storage | Approximate Price |
| --- | --- | --- | --- | --- | --- |
| Acer Nitro 5 | Intel Core i5 | NVIDIA GTX 1650 | 8GB | 256GB SSD | $700 |
| Lenovo Legion 5 | AMD Ryzen 5 | NVIDIA GTX 1650 | 8GB | 512GB SSD | $800 |
| HP Pavilion Gaming | Intel Core i5 | NVIDIA GTX 1650 Ti | 8GB | 512GB SSD | $850 |
| Dell G3 15 | Intel Core i5 | NVIDIA GTX 1650 | 8GB | 256GB SSD | $750 |
| ASUS TUF Gaming A15 | AMD Ryzen 5 | NVIDIA GTX 1650 | 8GB | 512GB SSD | $800 |
The specifications of these laptops are sufficient for most mainstream games and school tasks. However, for more demanding games or tasks like video editing, 3D rendering, or running complex simulations, you might need a laptop with more powerful specifications.