Midjourney, a unique tool in the world of artificial intelligence, has the remarkable ability to transform text prompts into stunning images. This process, while seemingly simple, is influenced by a multitude of factors. The choice of words, the structure of the prompt, and even the inclusion of emojis or image URLs can drastically alter the resulting image.
In this comparison, we will explore the different types of prompts, from the basic to the advanced, and how they affect the image generation process. We will also delve into the unique features of Midjourney, such as its ability to interpret traditional sentence structure and its focus on the details that matter to you.
Stay tuned as we embark on this journey of exploration and discovery, delving into this Midjourney parameter list. Enjoy!
Aspect Ratio (‐‐ar)
The dimensions of your final image can be adjusted according to your needs by modifying the aspect ratio, which is the proportion between the width and the length of the image. By default, the system generates a square image, which has an aspect ratio of 1:1.
However, if you desire a more widescreen, cinematic effect, or perhaps you're looking to create a custom wallpaper for your computer, you have the option to alter the aspect ratio accordingly.
In this guide we are using ‐‐ar 16:9 on all images except the one you will see under Artist Name. There was a problem with that prompt, but we'll get to that.
Version (‐‐v)
You can put ‐‐v [1, 2, 3, 4, 5, 5.1] to choose which version of Midjourney you want to use. However, I don't recommend going below 4, and keep in mind that sometimes version 4 can give better output than version 5 or 5.1. So keep experimenting to get the perfect image!
‐‐v 1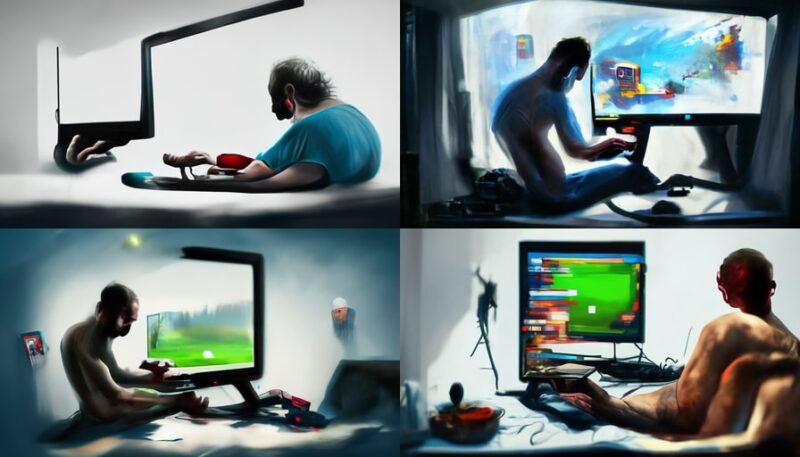 ‐‐v 2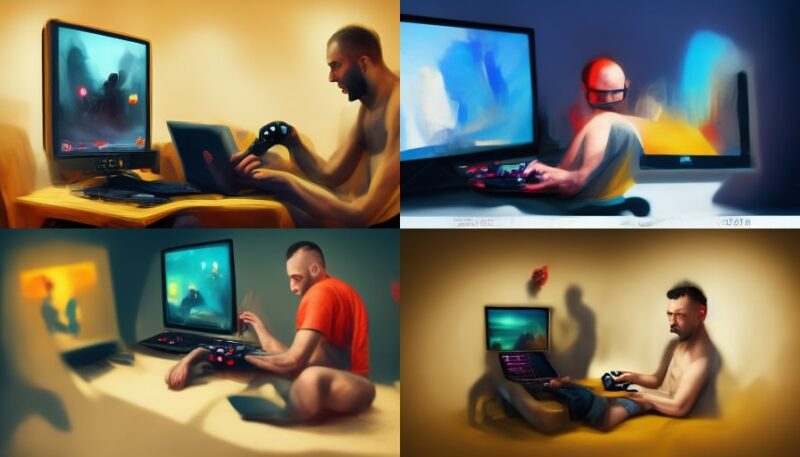 ‐‐v 3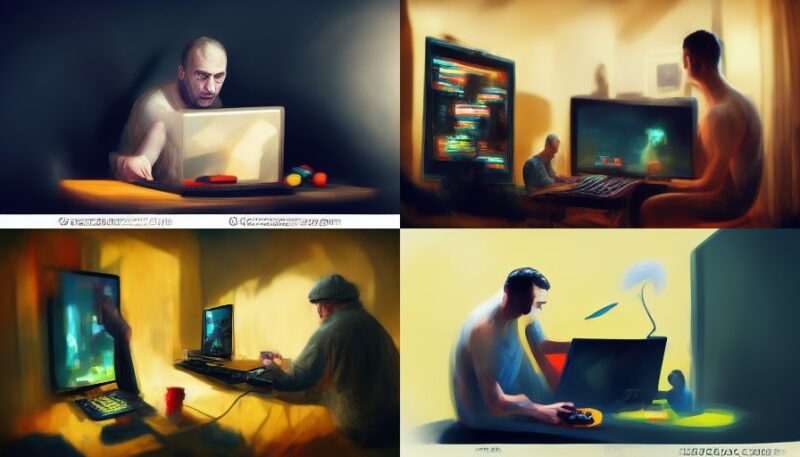 ‐‐v 4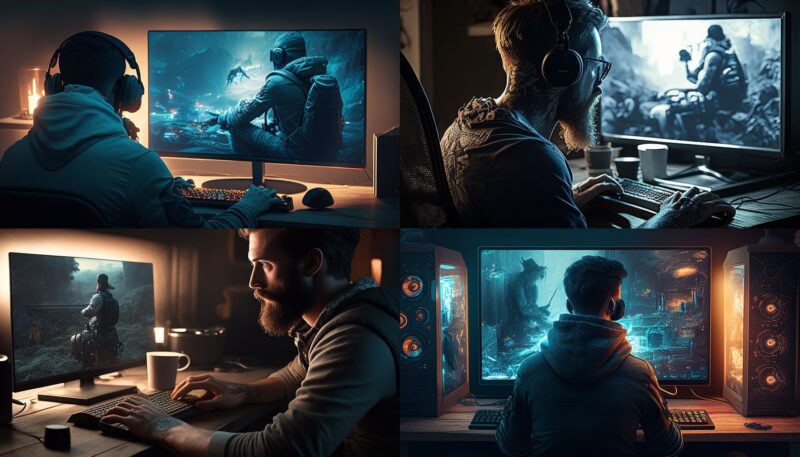 ‐‐v 5
‐‐v 5.1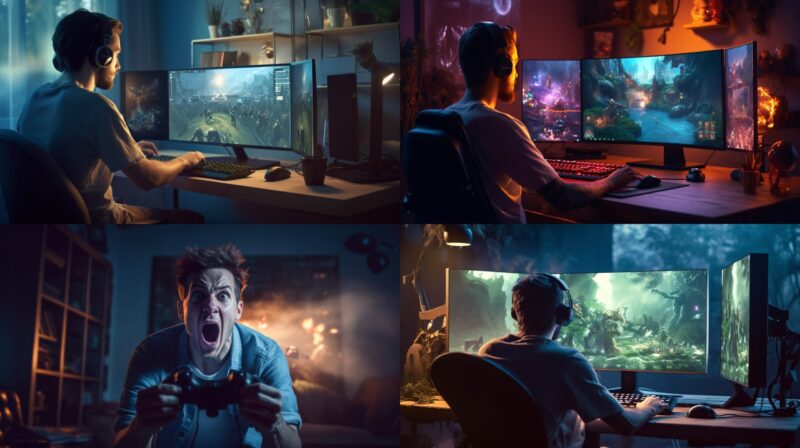 Through those images, you can see the evolution of Midjourney. And I think now you see why I've recommended not to use anything below 4.
Resolution and Quality (‐‐q)
If you're looking to dictate the resolution of the output, common terms such as "photorealistic", "8K", "4K", "ultra photoreal", "ultra detailed", etc. can be employed.
photorealistic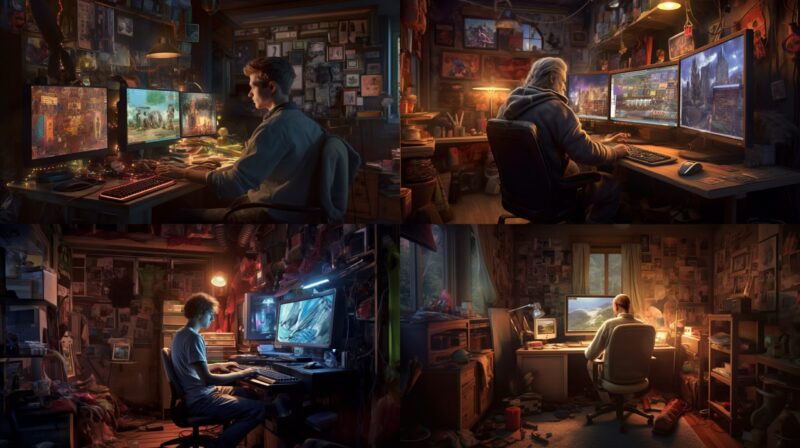 ultra detailed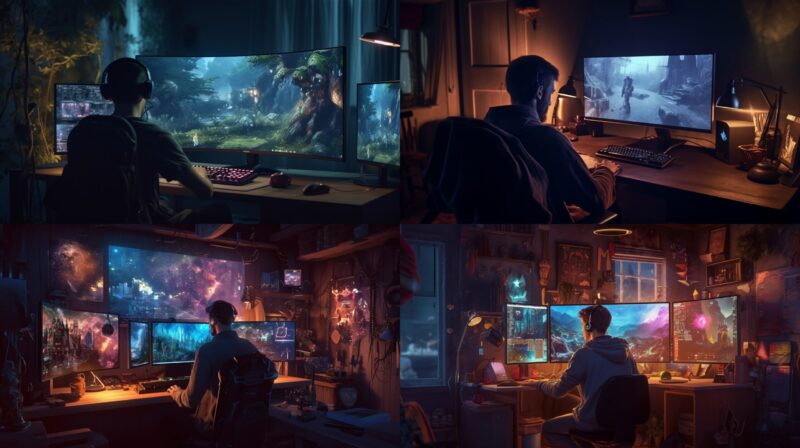 Alternatively, for a more consistent outcome, you can utilize the default configurations by using the ‐‐quality or ‐‐q command followed by a number ranging from 0.25 to 5.
‐‐q 0.25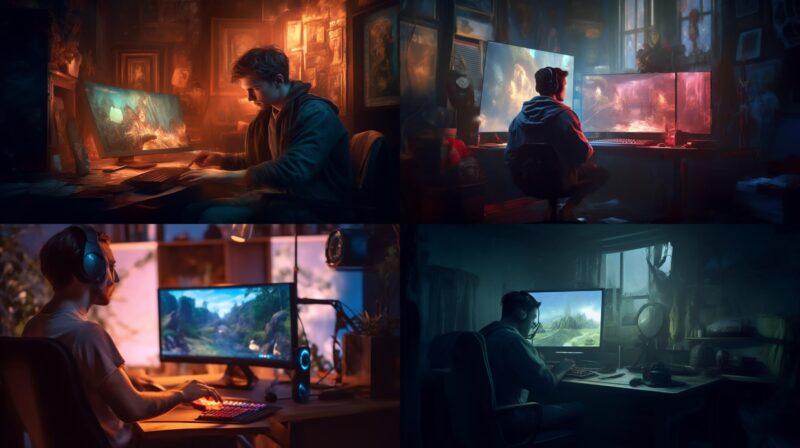 ‐‐q 5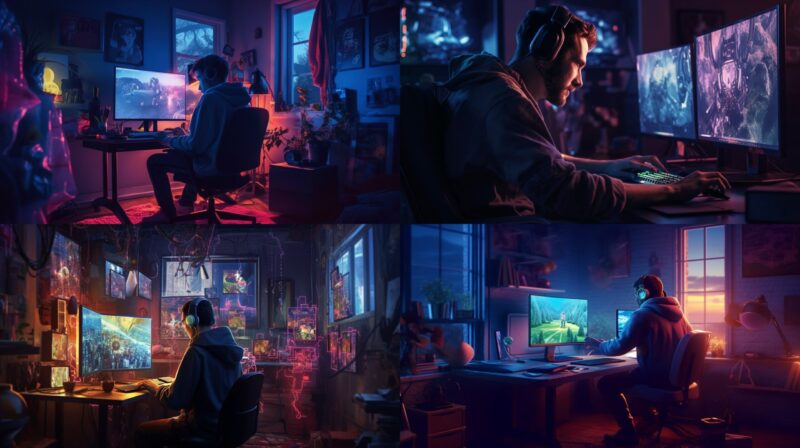 Honestly, I don't see much difference here but there were a few times that this command helped me.
Keyword Style
Offering a collection of supplementary prompt keywords next to "style" can generate varied results depending on the style you decide to select. Here are some keywords and sub-categories related to the art form, design, artist, or genre you might consider selecting as styles:
Genre
You can use your desired genre if you know exactly what you want. Here are some examples:
cyberpunk style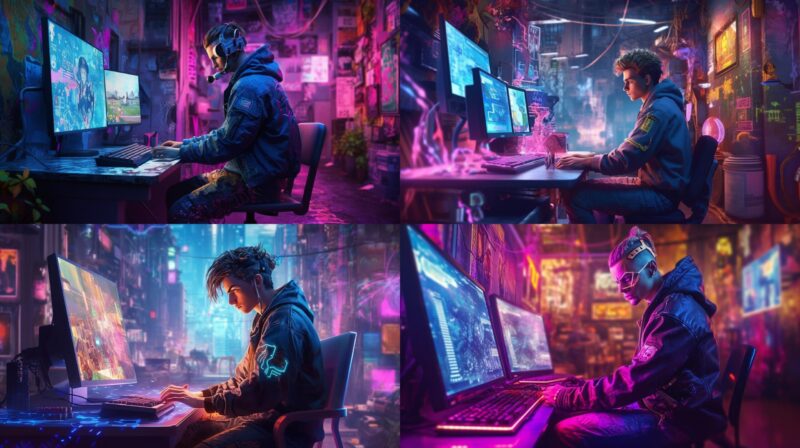 japanese anime style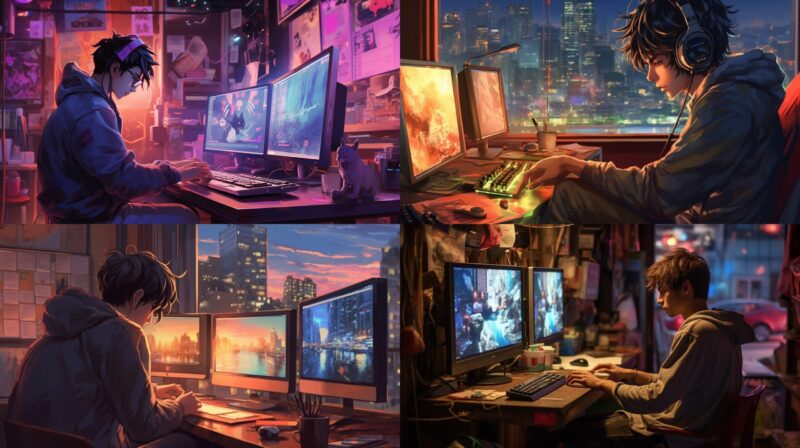 Artist Name
Da Vinci style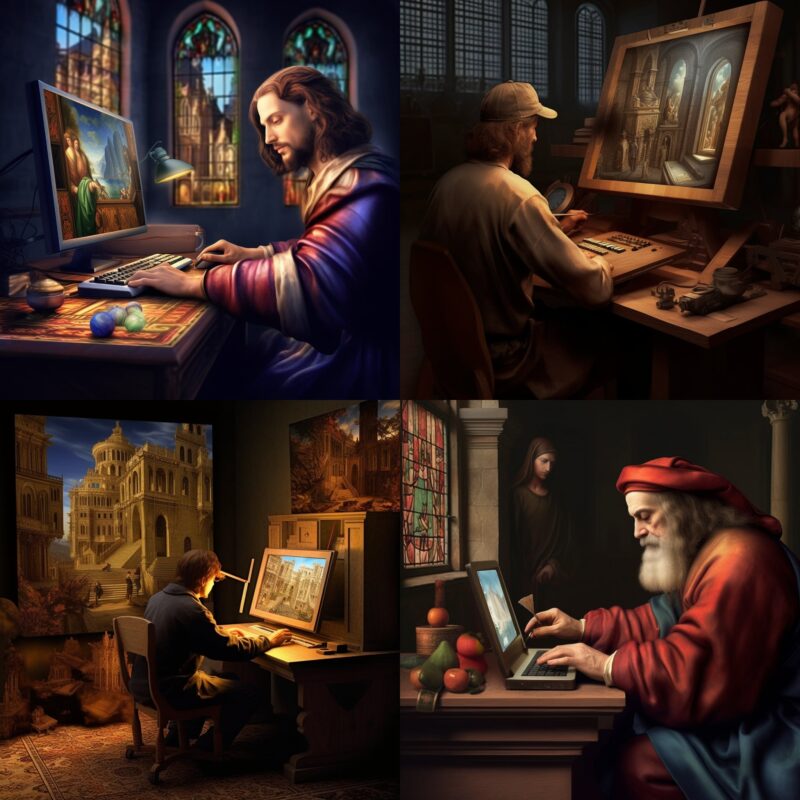 I've mentioned this image before in this article. Don't know why, but this prompt will not listen to your aspect resolution.
Lighting Properties
cinematic render lightning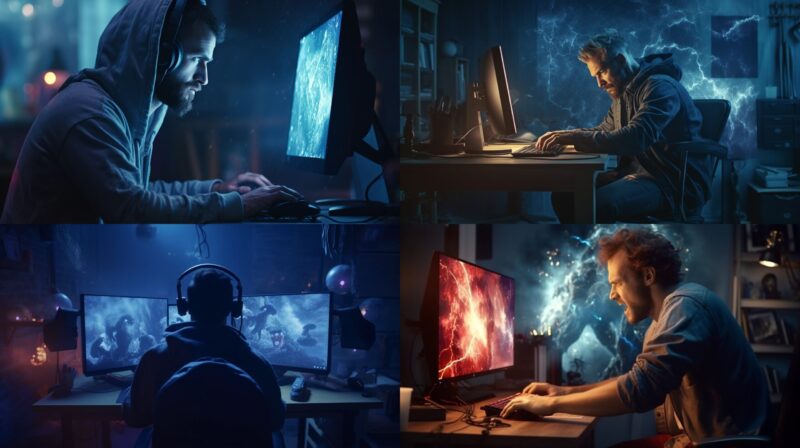 In the second image, he put the actual lightning. That happened to me every time when I insert only "cinematic lightning" and not  "cinematic render lightning".
Stylize (‐‐s)
The Midjourney Bot is designed with a specific focus on artistic elements such as color, composition, and forms. The degree to which these artistic elements are emphasized in the generated images is controlled by the ‐‐stylize or ‐‐s parameter.
When the stylization value is low, the images produced closely adhere to the prompt but may lack artistic flair. On the other hand, a high stylization value results in images that are highly artistic, although they might deviate from the prompt to some extent.
‐‐s 50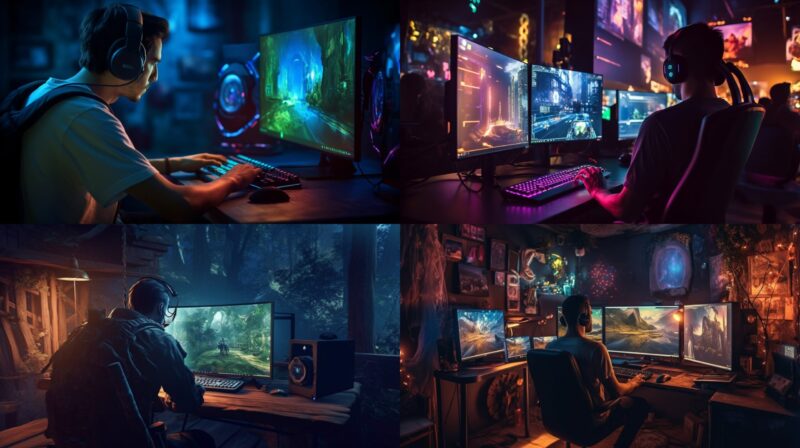 ‐‐s 1000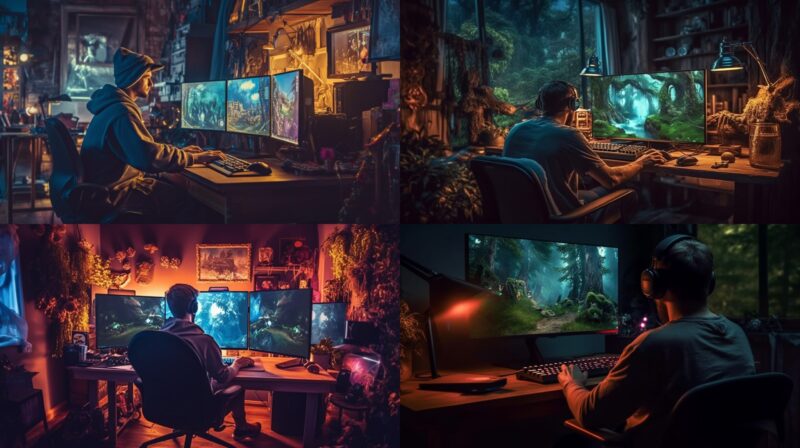 | | Version 5 | Version 4 | Version 3 | Test / Testp | niji |
| --- | --- | --- | --- | --- | --- |
| Stylize default | 100 | 100 | 2500 | 2500 | NA |
| Stylize Range | 0–1000 | 0–1000 | 625–60000 | 1250–5000 | NA |
Chaos (‐‐c)
The parameter known as ‐‐chaos or ‐‐c plays a significant role in determining the diversity of the initial image grids. When the ‐‐chaos values are high, the outcomes tend to be more unique and unpredictable in terms of results and compositions. On the other hand, lower ‐‐chaos values yield more consistent and reproducible results.
The value range is 0-100, and the default value is 0.
‐‐c 0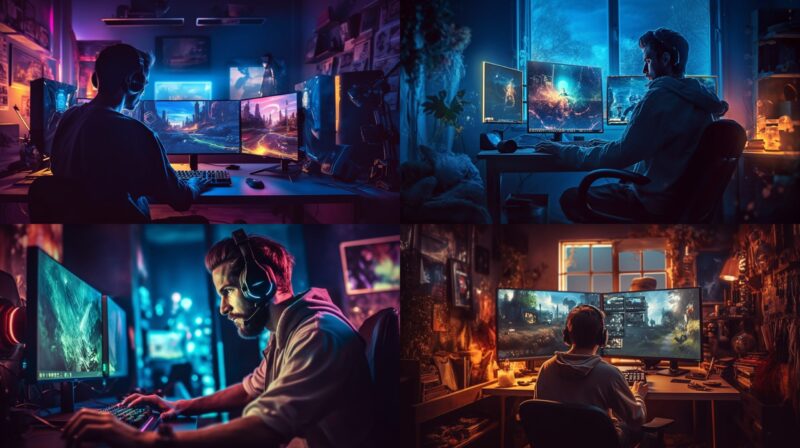 ‐‐c 80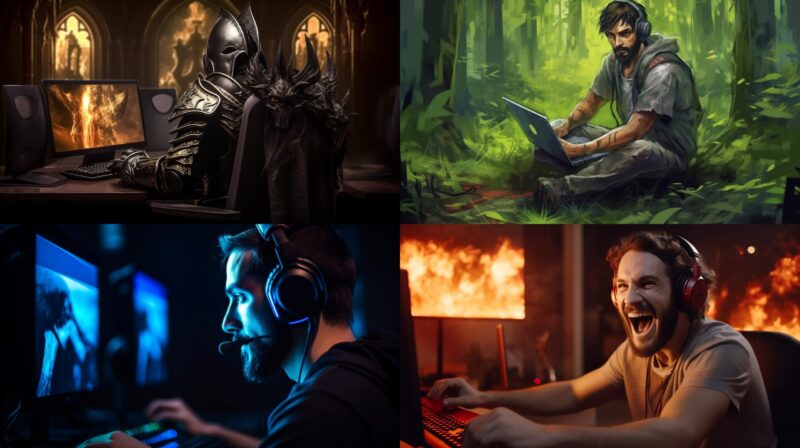 Stop (‐‐stop)
To interrupt a task during its execution phase, incorporate the "–stop" argument into your command. Be aware, though, that prematurely ending a task may lead to less comprehensive and somewhat vague outcomes. Interestingly, there are scenarios where these "ambiguous" results might be advantageous!
For example, appending "–stop 50" to your command will cease the operation once it hits the halfway mark.
The value range is 10-100, and the default value is 100.
‐‐stop 50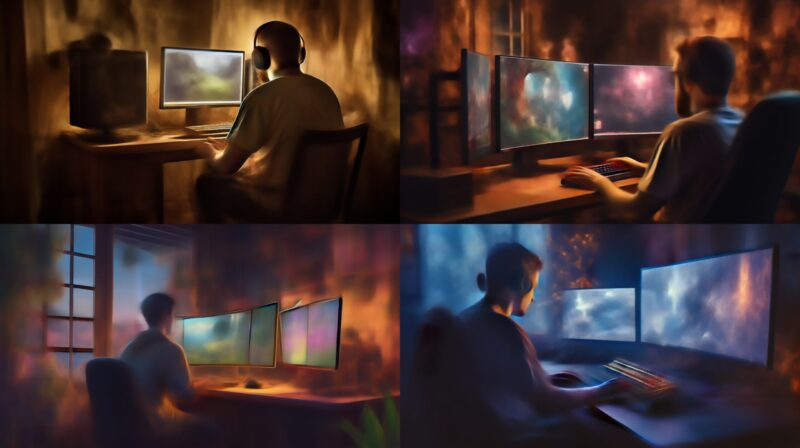 Negative prompting (‐‐no)
Use the ‐‐no command to eliminate any subjects that you do not wish to appear in your work.
‐‐no chair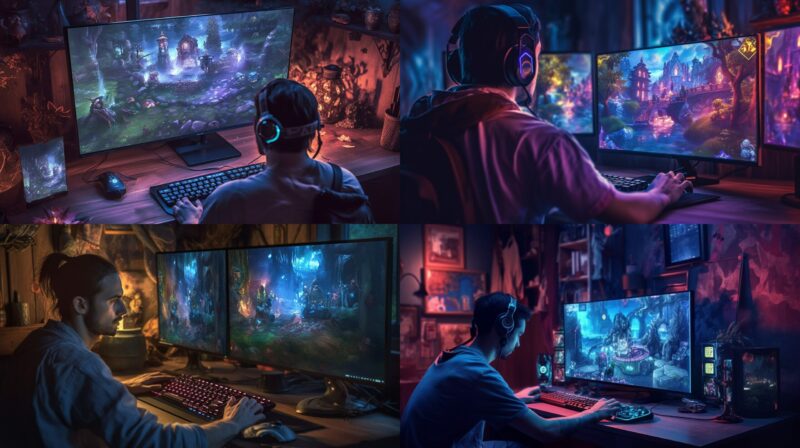 Image as a Prompt
If you want to generate outputs that mirror a specific image style, particularly when aiming for consistency across multiple images, provide the URL of the desired image. The resulting image will draw inspiration from both the seed image (sourced from the URL you've provided) and the text prompts.
Let us take this image from our previous post about middle-aged games as an example: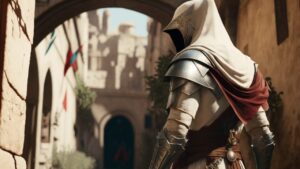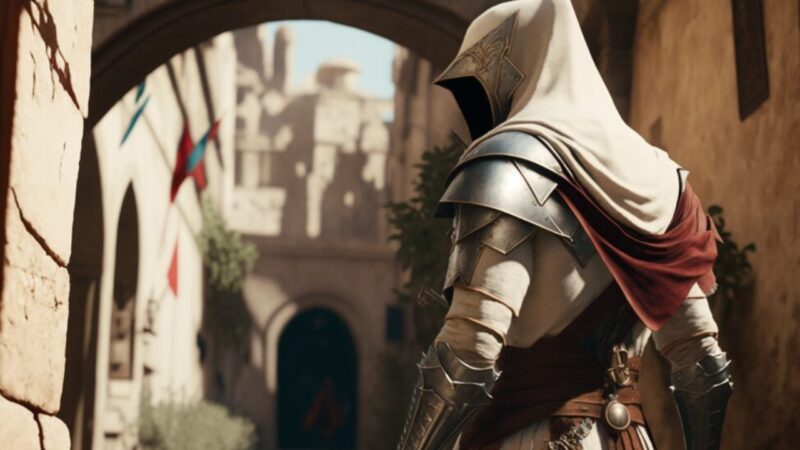 night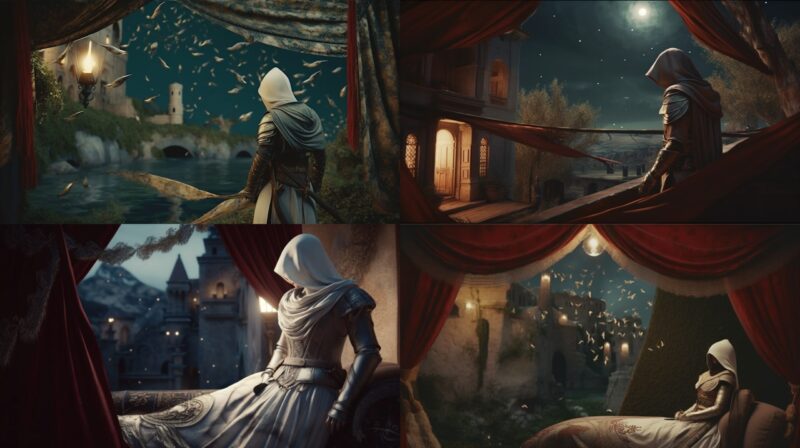 This option helped me only in a few specific cases. You need a lot of work to get the desired result.
Weights of The Image Prompts
To ensure that your generated image closely resembles your prompt image (refer to the prior point), assign a greater weight to that image by using the parameter ‐‐iw [number 0-2].
night ‐‐iw 2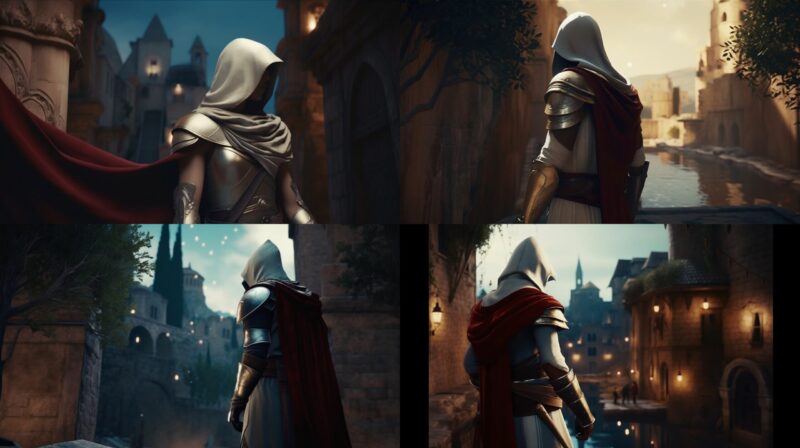 Conclusion
Whether you're looking to create a photorealistic image, a piece in the style of a famous artist, or a scene from a specific genre, Midjourney has got you covered. Its ability to interpret traditional sentence structure and focus on the details that matter to you ensures that the resulting images are tailored to your preferences.
Moreover, Midjourney's commands for quality, stylize, chaos, and negative prompting offer further customization options, allowing you to fine-tune the image generation process to your liking. And with the option to use an image as a prompt or assign weights to image prompts, you have even more control over the final output.
In essence, Midjourney is not just an AI tool, but a journey of exploration and discovery in the world of AI-generated art. So, embark on your Midjourney today and unleash your creativity in ways you never imagined possible.